This article will cover how to send bulk SMS, the benefits of bulk text messaging along with its features and best practices for using a bulk SMS portal from within your company's ecosystem.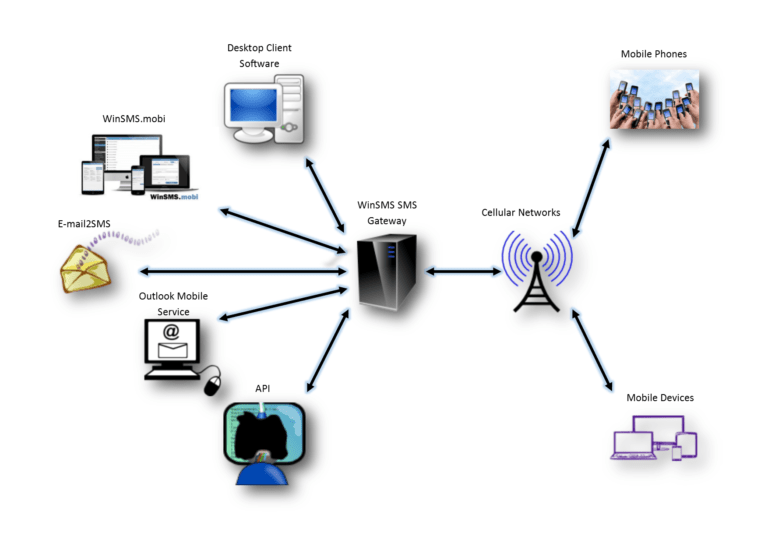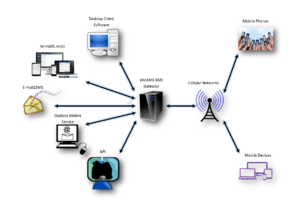 What is Bulk SMS Messaging?
Bulk SMS, also known as broadcast messaging or bulk texting, is the process of sending a single message to many people at once. It's similar to traditional SMS but much more efficient because it saves time and bandwidth. In other words, bulk SMS sends the same message to groups of people all at once.
With the rise in artificial intelligence, virtual assistants, and chatbots, we are seeing an increased use of conversational interfaces — a way for businesses to communicate directly with customers through automated messaging.
These tools enable businesses to not only reach their customers directly through SMS but also to automate various tasks through the medium.
Why is Bulk SMS Important?
Bulk SMS is an important service for any business with the need for a number of messages to be communicated at once.
Bulk SMS can be used for a number of different purposes, including:
Customer Engagement
Marketing Campaigns
Company Announcements
Employee Communications
Promotions using Bulk SMS increases engagement by providing individualized interactions, increasing customer loyalty and satisfaction. It also offers increased efficiency and saves time and bandwidth when compared to traditional text messages.
Key Benefits of Using Bulk SMS
Bulk SMS is an easy and cost-effective way to reach and engage with your customers. It's a way for companies to automate their messaging through the medium of SMS.
Your customer's mobile phone is always on them, so it's one of the most accessible messaging channels and it encourages customers to use various channels, which can help foster a seamless experience.
How to Use Bulk SMS as a Marketing Tool
Companies can use bulk SMS for marketing purposes, too. If you are sending a promotional offer or message to your customer base, a bulk SMS campaign is the perfect way to reach as many of them at once with a single message.
Bulk SMS is an excellent tool for delivering these messages and is much more cost-effective than traditional marketing methods like email marketing.
You can compose the message once and send it to hundreds or thousands of people all at once. That saves you time and resources that could be put toward other aspects of your business.
Best practices for using bulk SMS as a marketing tool include:
Include an opt-in box on your website for customers who wish to receive information about future offers by text;
Start a regular campaign when you have something important (or fun!) happening in your company, such as launching a new product or service;
Have fresh content ready so that your texts don't become repetitive and boring;
Choose the right tone – make sure your messaging conveys what they want while still keeping it professional;
Include an unsubscribe option within the text so that customers can easily stop receiving future messages if they no longer want them.
Conclusion
Bulk SMS is a powerful marketing tool that can help you build better relationships with your customers and prospects. What's more, it can help you build customer loyalty and increase customer engagement.
But before you get started, you need to understand how Bulk SMS works and the quickest and easiest way to do that is to sign up for a free trial account with a Bulk SMS company and try it out yourself.
Send Bulk SMS Today
Fortunately WinSMS offers just that – a no obligation trial account so you can get your feet wet and see how Bulk SMS works – simply sign up here and you can immediately start testing our Bulk SMS Software at no cost to you.
If you have any difficulty signing up or downloading and installing the WinSMS Bulk SMS Software, simply contact us here and we will be happy to take you through the process step-by-step.
Vanessa Van Der Mescht
2023-11-23
always easy to use
Always been available to help and on line services great thank you Secretary Louise Harris at St Giles Presbyterian Church
Michelle Coyle
2023-11-15
Top-notch, customer-friendly enterprise. The software is extremely user-friendly. Delighted to have been utilizing their services for several years and anticipate doing so for many more.
We have been using Winsms for over 10 years. No complaints no issues. Service has always been top notch and never had any difficulties with the messaging service.
Daniel J Bruwer
2023-11-08
Efficient. Do what they say. Get a quick phone call if it looks as if I am battling with payments
Felice Massaro
2023-11-03
Great service. Easy to use and affordable